Karl Mayer 3800mm Sectional Warping BOM3800/1000 Year 1996 sold for export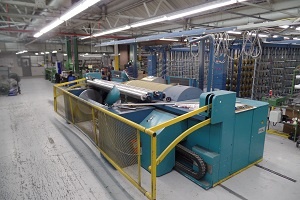 Our client a UK weaving factory approached Macart in March 2019. They had placed an order for a new 3800mm wide warping machine to be installed following the ITMA Barcelona exhibition to replace their 1996 Karl Mayer warping and creel.

The Karl Mayer had to remain in production before the arrival of the new machine.

Macart was commissioned to market and sell the Karl Mayer. A target valuation was agreed and the cost of dismantling and loading. Following marketing a buyer was located, inspection and contract agreed.

The machine has been paid for and exported to Taiwan.